LIVE from Suryakumar's village: Yes brother, here is the 'Hathoda' village of the strong cricketer 'Surya Bhaiya'
Suryakumar Yadav's Village: It is 11 in the morning. We are on an unnamed road ahead of Ghazipur district headquarters, which will take us to the village of cricketer Suryakumar Yadav. According to Google, the distance from Ghazipur city to Suryakumar i.e. SKY village Hathoda is 44.5 km. We also thought why to use more brain, let's go with the help of 'Google Baba', so we entrusted the responsibility of taking the mobile to Suryakumar's village and engaged in gossip.
Suryakumar village: Suryakumar's ancestral home.
The first curiosity during the journey was that what would Suryakumar's village be like? Will anyone be found on leaving or not? Will there be conversation? All such questions and their answers kept on roaming in my mind. However, in a short while we were on NH 31 and in no time we were 6-7 kilometers ahead of Ghazipur City. When he looked outside, he was crossing Fatehullahpur. Fatehullahpur has now turned into a town. The car kept moving, we kept moving forward. Sihori railway crossing was seen on the way. Seeing the cartload of vehicles there, I felt that thankfully we came out on the highway. You can understand what happens at the railway crossing. Similarly, the village of Barhapur also passed away. Devkali came again.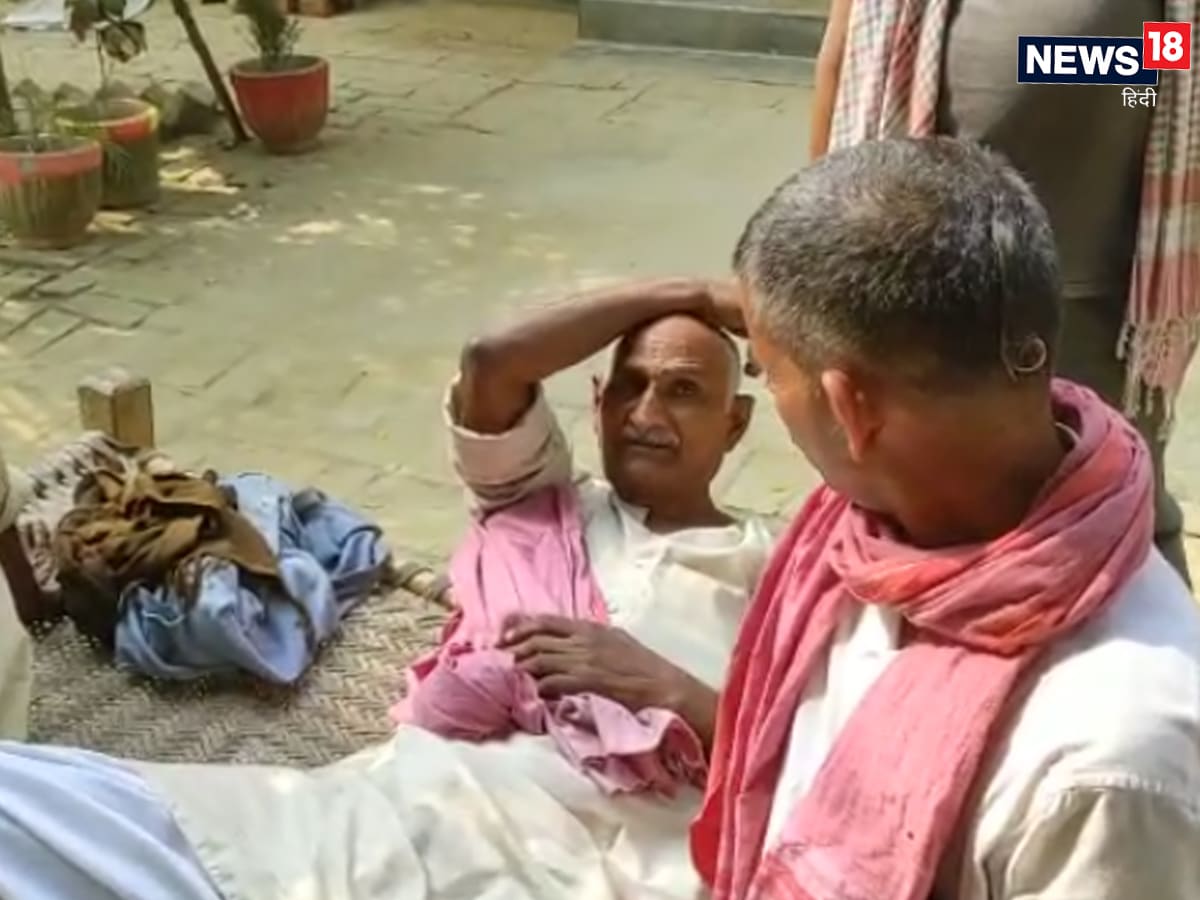 Suryakumar Yadav's Home: Suryakumar Yadav's family members at the village.
How to reach Suryakumar's village
Devkali, has now become the block headquarters. This is the second block headquarters after Ghazipur. Due to being the block headquarter, there is crowd here. We had left via NH 31, so we did not face it. After this the next big market came Nandganj. Nandganj is a big town here, it is also a town area. Nandganj is the only city for the surrounding villages. Be it marriage or birthday or Terahi, the whole market happens from Nandganj only. However, Nandganj market disappeared from sight and our team slowly moved towards Saidpur. Saidpur also came in no time. Saidpur is the tehsil headquarters. From Khasra-Khatauni to every small and big work, the local people run here.
It was told that Suryakumar's village is close to Saidpur. We asked the local people – brother how to go to Hathoda? Many voices reached the ears. Some said – go to Aurihar…, while some were advising other routes. A serious-looking gentleman said – You people, instead of going to Aurihar, take the single lane road from Saidpur itself, you will reach directly to Hathoda!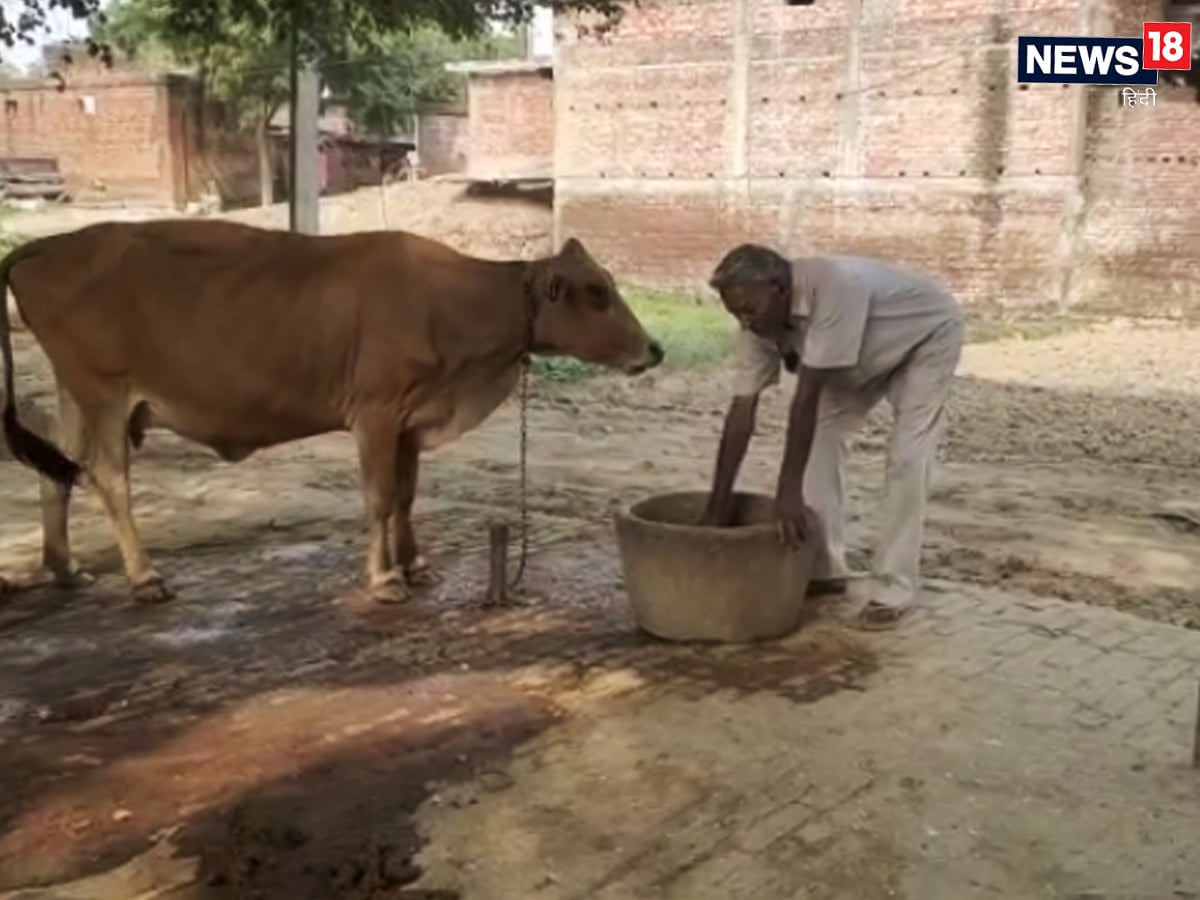 After the advice of local experts, this journey started from Saidpur on a single lane road towards Suryakumar's village Hathoda. The village started after about three to four kilometers. On the way, he pointed to a young man and asked, 'Brother, which is Hathoda village', got the answer – 'Brother, Hathoda village starts from here'. We asked to be confirmed, is it the village of cricketer Suryakumar Yadav? Another boy standing next to him said – 'Yes brother, this is cricketer Suryakumar's village'. Showing a house with a hand gesture, he said- 'Aa u samane ba unkar makan, lekin u iha rahele na'.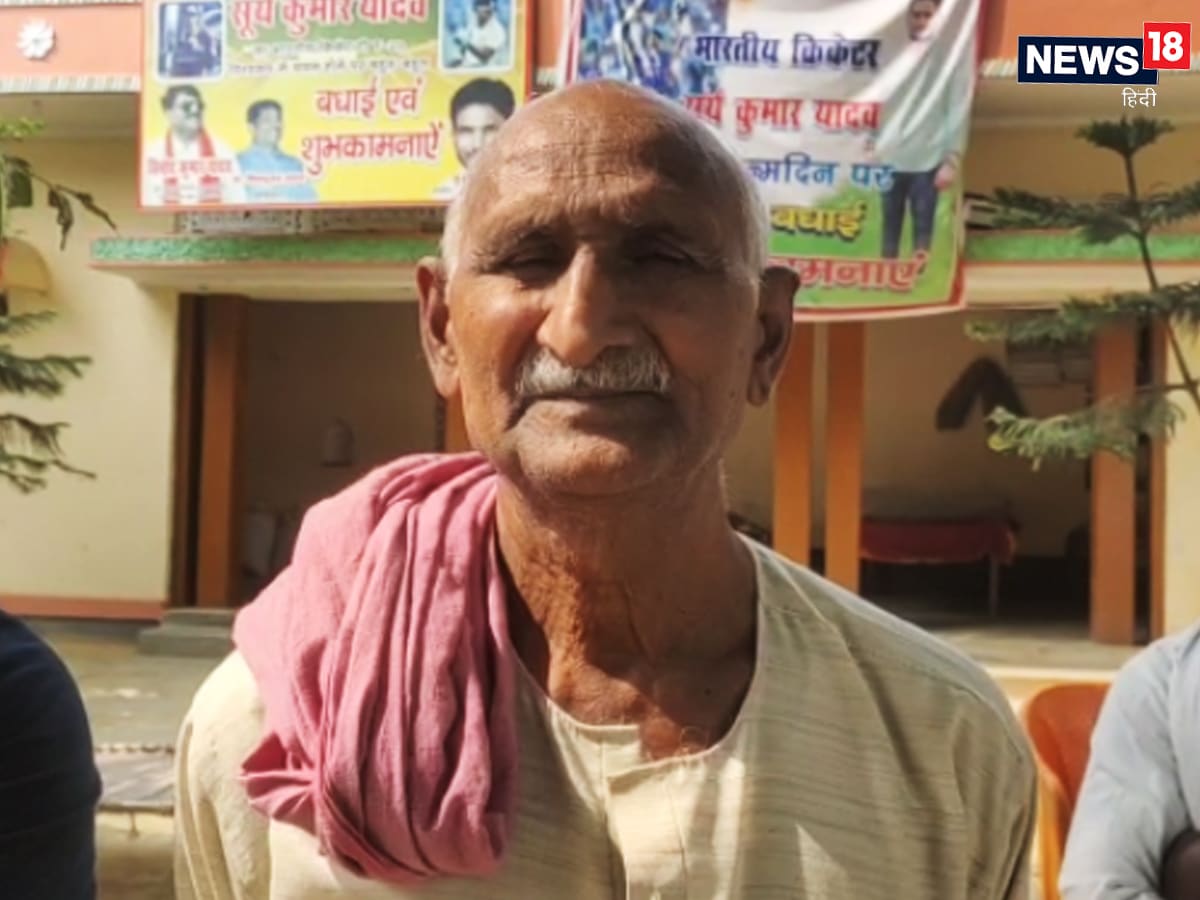 Suryakumar Yadav: Family members talking at Suryakumar's house.
SKY's Village and Ancestral Home
The group that came out from Ghazipur had reached the destination. We immediately parked the car and went with those youths to cricketer Suryakumar Yadav's house. One storey house painted yellow. On seeing the poster wishing Suryakumar a happy birthday on his barge, it was reassuring that we had reached the right place. We introduced an old man who was churning a cow in front of a long door in front of the house. He indicated to sit on the chairs and then came after washing his hands. He was none other than Suryakumar's grandfather Vikram Yadav. Vikram Yadav used to work in CRPF, after retirement he now lives in the village. Vikram Yadav has two sons – one Surya's father Ashok Yadav and the other Vinod Yadav, who live in Banaras. Surya's grandfather Vikram Yadav and his another brother Rammurat Yadav live in the village in the ancestral house.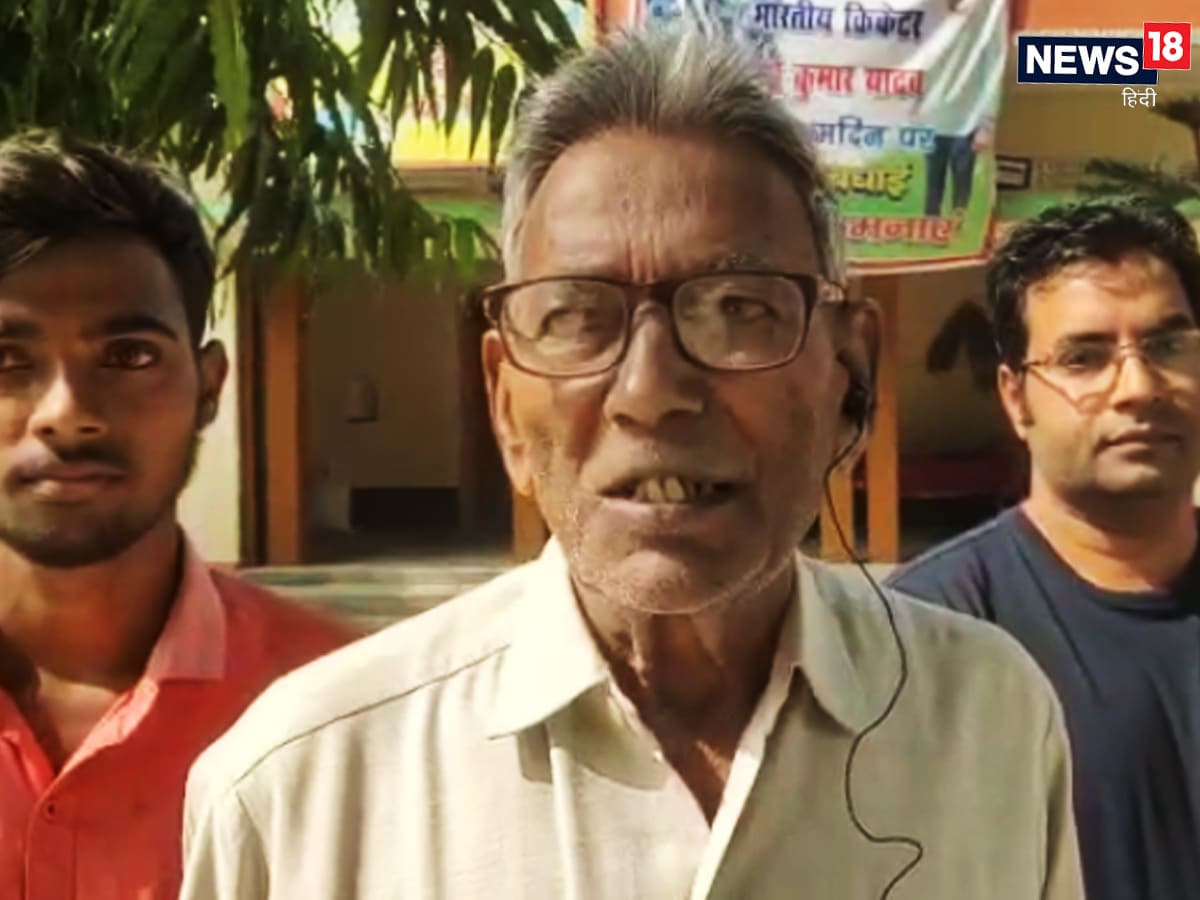 The son of the village has widened his chest
The process of conversation started. Vikram Yadav started saying that the whole village is proud of Suryakumar's achievement. We are happy that our grandson is shining. Tendulkar plays like Gavaskar. Vikram Yadav says- Surya remained outside from the beginning, his father's job also got done in Mumbai. That's why we had to visit the village only occasionally. Last year, when Surya was selected in the Indian cricket team, the grandson was called and honored in the village. Suryakumar's friend Kamlesh says – Seeing Surya playing, I feel very happy. He raised our heads. During this conversation only some other people of the village had also reached. The villagers are happy on the achievements of their 'Lal'. He is proud that Surya has brought laurels to the village. The children of the village want to be like 'Surya Bhaiya'.
read this also-
Suryakumar Yadav: Do you know where cricketer Suryakumar Yadav studied?
IND vs NZ ODI: Before the ODI series against New Zealand, 'Mr 360' made his intentions clear, said – I am a burden…
First read breaking news in Hindi News18 Hindi| Read today's latest news, live news updates, most reliable Hindi news website News18 Hindi.
Tags: Cricket, INDvsNZ, Suryakumar Yadav
FIRST PUBLISHED : November 23, 2022, 14:18 IST